Interpreting Services
Accurate, Fast, and Cost-Effective
As part of our turnkey multilingual solutions, Avantpage offers customized interpretation services. Whether you are looking for a long-term, multi-faceted solution, or a short term, on-demand service, we are here to help. 
We specialize in two kinds of interpretation support: Over-the-Phone Interpreting (OPI) and Video Remote Interpreting (VRI). Both options offer accurate, fast, and cost-effective interpretations. 
Our interpreters speak more than 150 languages.
Spoken languages and sign language, we are ready to go. Unlike many providers, our interpreters are specially trained in the specific area of expertise they work in, including legal, education, government, healthcare, emergencies, and other practice disciplines.
Our on-demand remote interpretation services require no minimum, no set-up fees, and no complicated restrictions, and you can call us for support 24/7.
Convenient and Flexible Access
As well as a standard dial-in service, Avantpage offers a web portal with interactive voice recognition (IVR) technology to make your interpretation requests as easy as possible to fulfill. You can use the portal to: 
Make your requests online or with a mobile device
Designate the area of specialty needed 
Monitor timing, progress, and reporting
We have years of experience providing clients just like you with accurate and reliable interpretation services. We have worked hard to make the process as fast, easy, and reliable as possible for your busy teams.    
Remote Interpreting for Virtual Events
Avantpage also specializes in remote event interpreting. When you have an event with a multilingual audience, you need simultaneous and/or consecutive interpreters, as well as the technology to share with your audience members.
Avantpage understands what goes into hosting an event and is here to simplify the interpreting side of things so that you can focus on the rest. Share the format of your event with us and let us advise you on the technology needed, the number of recommended interpreters, hosting multilingual breakout sessions, running multilingual text chats, and more.
Our dedicated IT teams and interpreters will work with you to get everything up and running with test sessions and best practices, so that your event runs smoothly and you can be sure you are meeting the needs of your multilingual audiences.
Our VRI, or Video Remote Interpreting, services are secure, easy-to-use, and application based. We understand navigating complex sign language interpretations to ensure effective communication when it comes to individuals who are deaf or hard-of-hearing. Ensuring equal language access is crucial to reducing health disparities from historically marginalized communities such as those who are deaf and hard-of-hearing.
There are many nuanced needs that impact the success of a sign language interpretation. In order to have effective communication, we consider:
The nature of the interpretation
The level of complexity
How many individuals are involved
If the individual knows ASL or other sign languages
If the individual is a child
The technology accessed and strength of connection
We will walk you through best practices when it comes to on-the-screen interpretation to get the most out of the VRI session.
Standards Required for VRI
According to ADA, effective communication means the communication involving those who fall under the ADA are equal to others not covered. This expands from simply providing interpreters, to including considerations for the best way to meet effective communication.
In order for VRI to be effective, there must be:
"Real-time, full-motion video and audio over a dedicated high-speed, wide-bandwidth video connection or wireless connection that delivers high-quality video images that do not produce lags, choppy, blurry, or grainy images, or irregular pauses in communication;
a sharply delineated image that is large enough to display the interpreter's face, arms, hands, and fingers, and the face, arms, hands, and fingers of the person using sign language, regardless of his or her body position;
a clear, audible transmission of voices; and
adequate staff training to ensure quick set-up and proper operation."
At Avantpage, we will set you up for success as you get ready to communicate with your audiences. Contact us today to learn more.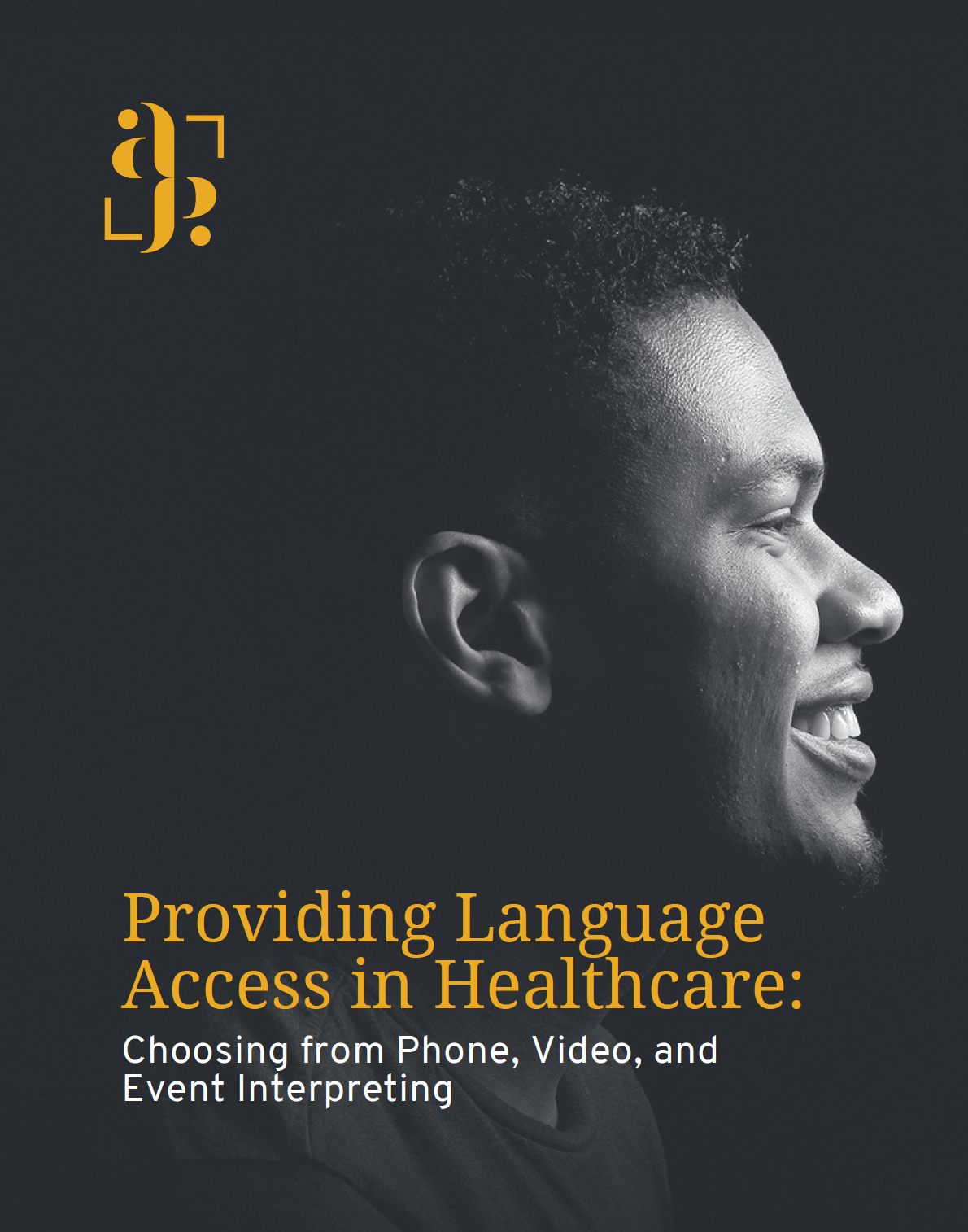 Learn More
Want to learn more about our OPI/VRI Interpreting Services and how we can partner with you to match affordable and fast services with qualified interpreters? Schedule your free meeting below.